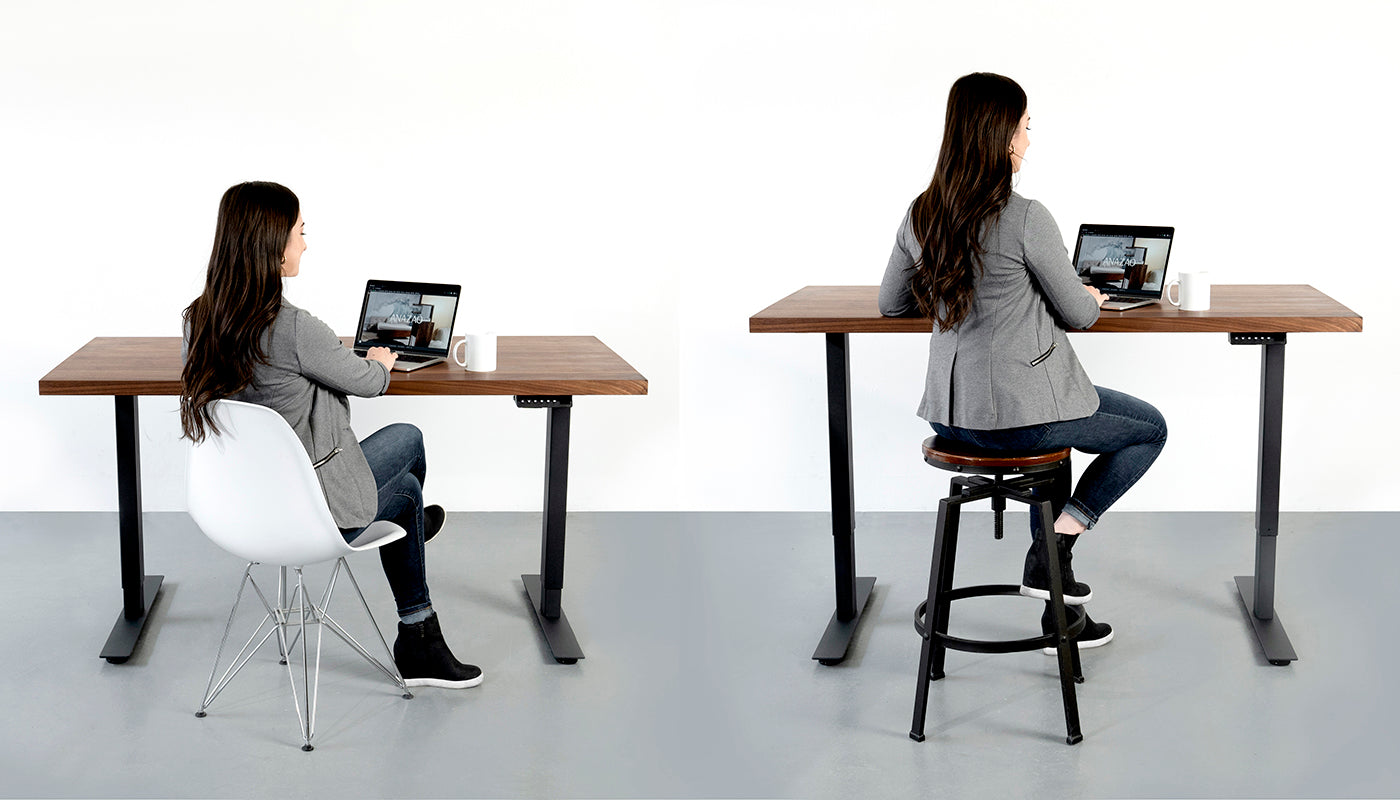 Sit Stand Desk
Some people can't stand working. For everyone else, there's our sit/stand tables. Choose to sit or stand with the push of a button.
Our desks are Canadian-made and completely customizable. Choose from a variety of local materials and finishes hand crafted to your taste. Increase blood flow and burn calories while working. Because no body was meant to sit all day!
• Five year hardware warranty
• Programmable digital LED screen
• Four settings and free flow control

Other options: 
Custom colour stains.
Lacquer or polyurethane finish.
3 leg "L" shape desks. 
Single slab live edge top.
Custom material.

Please fill in the contact form or email sales@anazao.ca for a quote.