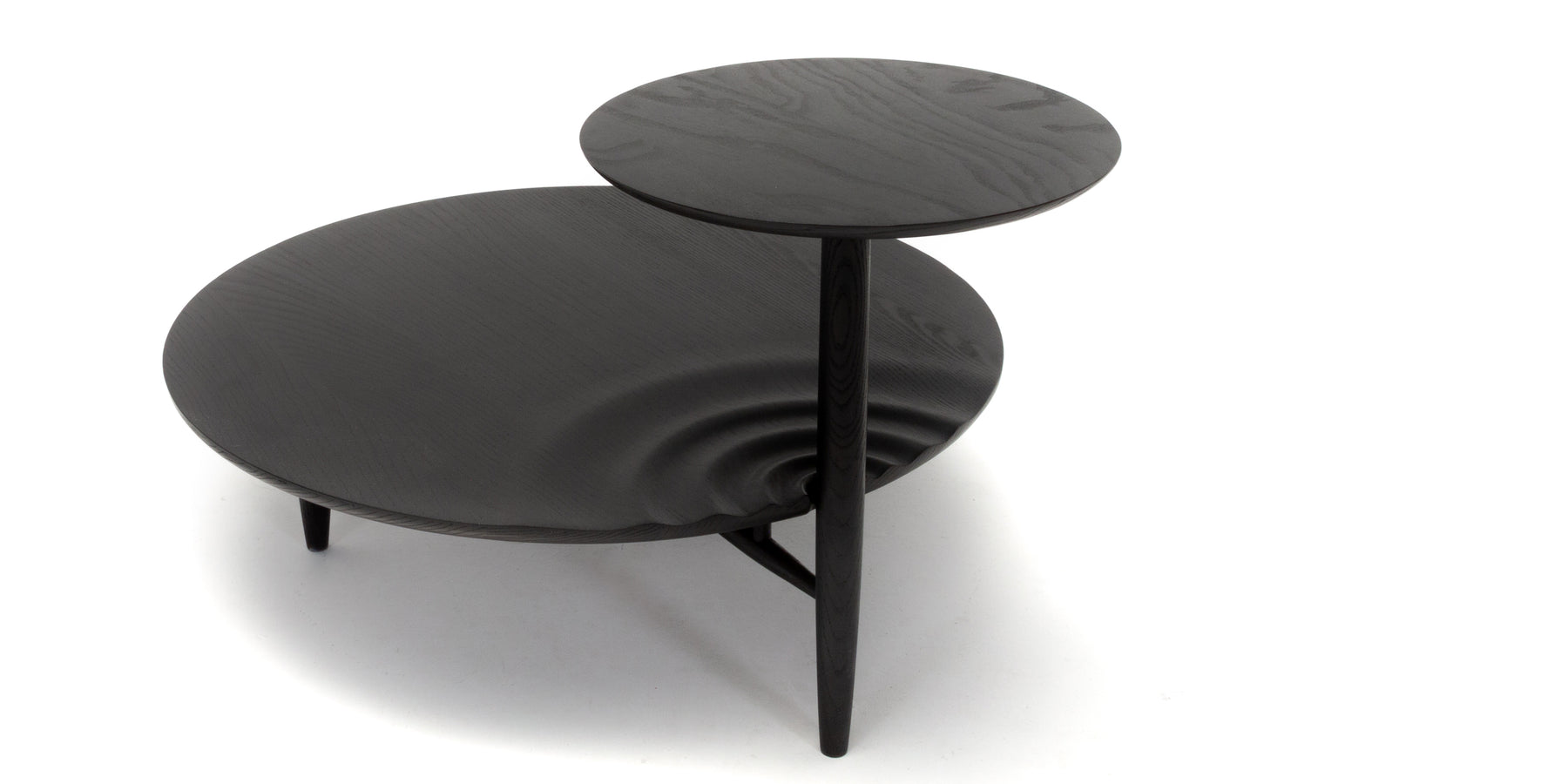 The Ink. Table
Coffee Table
Inspired by lily pad and lotus, the water ripple effect on top of the surface mimics the relationship between the lotus stem and water. The holistic form brings tranquility and poetic beauty to the audience. The blackened side table creates a visual link between the natural serenity and ink drop.
The side table is made of ebonized white ash and hand finished with organic oil.
Size: 22''W X 28''L X 16.5''H (56 cm W X 71 cm L X 42 cm H)
Design by Samson Wang. Made in Canada by Anazao.  
Pre-Order available.